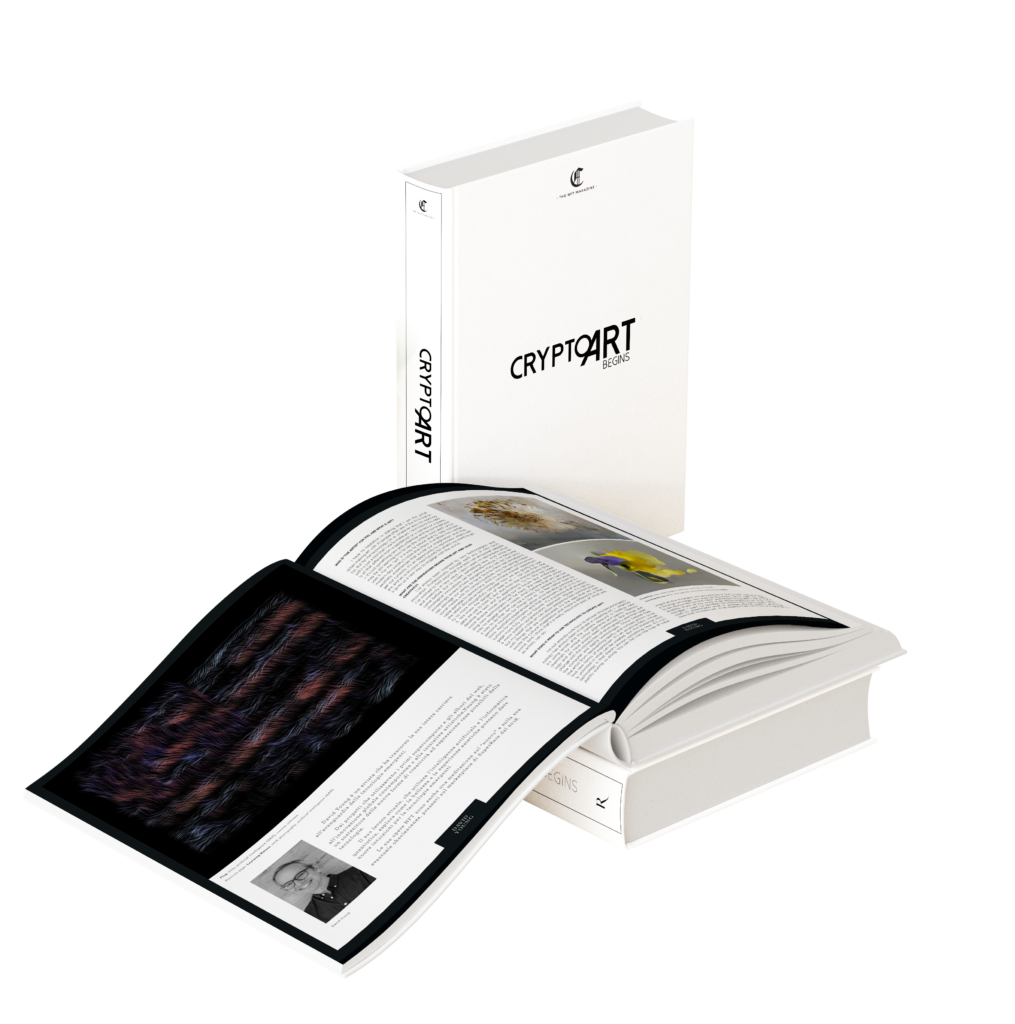 The First Phygital Book of
The NFT Magazine
"CRYPTO ART – Begins" tells of the exciting beginning and evolution of Crypto Art through the history and works of 50 among the best artists in the world.

For the first time, a prestigious publishing project enters the world of WEB3, with ONE OF THE BIGGEST DROP EVER on NIFTY GATEWAY, featuring 50 among the best Crypto Artists The time has come to tell the great Crypto Artists, their history, their artistic research, their digital works of art, the platforms and metaverses where they operate.
The CryptoArt Monograph series was created in collaboration with the most important and visionary curators to narrate and "timestamp" the evolution of Crypto Art to the present day over time.
The first NFT Magazine to be read and collected on Ethereum!
Collect the NFT Covers created by the major international Crypto Artists to read the NFT Magazine.
Discover the biggest players in the Crypto world, market trends, rankings, and expert advice.
Every month is dedicated to Digital Art, Collectibles, Cryptocurrencies, Fintech, and Blockchain.
Join the "Readers Club", participate in the creation of the magazine itself and become a protagonist of the next issue.
Discover all the Issues
of The NFT Magazine since 2k21