Collect the NFT to receive the CRYPTO ART – Begins BOOK directly at your doorstep ONE YEAR IN ADVANCE.
Get another NFT by one of 20 talented Crypto Artists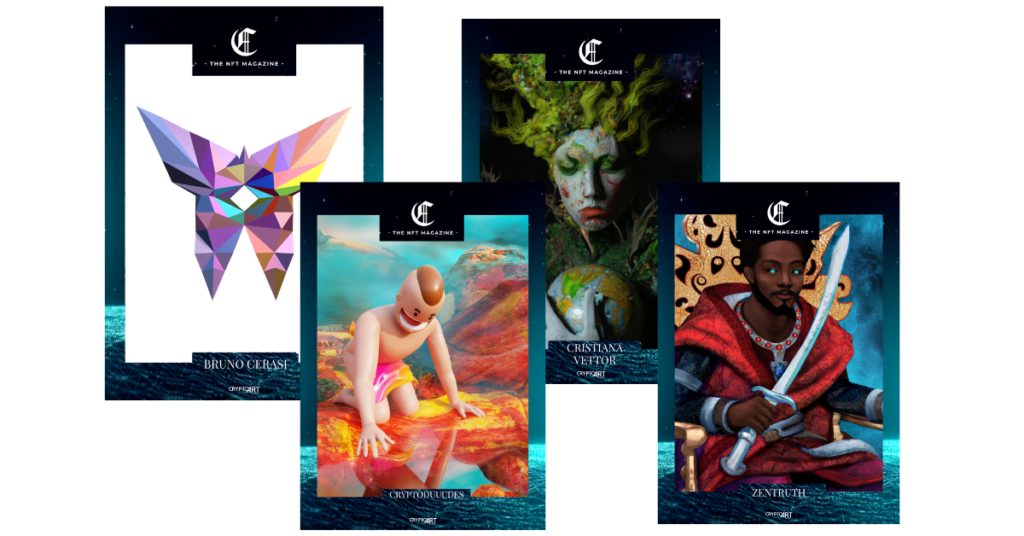 20 Talentend Crypto Artists
With the book "CRYPTO ART – Begins" we talked about the exciting beginning and evolution of Crypto Art through the history and works of 50 top artists in the world with one of the biggest drop on Nifty.
Afterwards, our goal has been to support new and talented Crypto Artists. For this reason, together with the Readers Gallery of The NFT Magazine, we've launched an open CALL for young and visionary Crypto Artists who believe in the future of the Web3 and Digital Art.

Over 60k votes from all over the world to select the 100 finalists that will be featured in 5 different BookDrop of "Crypto Art – Begins" here on Nifty!
Collect the #BookDrop2 to get the book one year before public distribution and receive a Special Cover of The NFT Magazine created by one of 20 talented Crypto Artists selected from the Call. THE BOOKDROPS ARE NOW SOLD OUT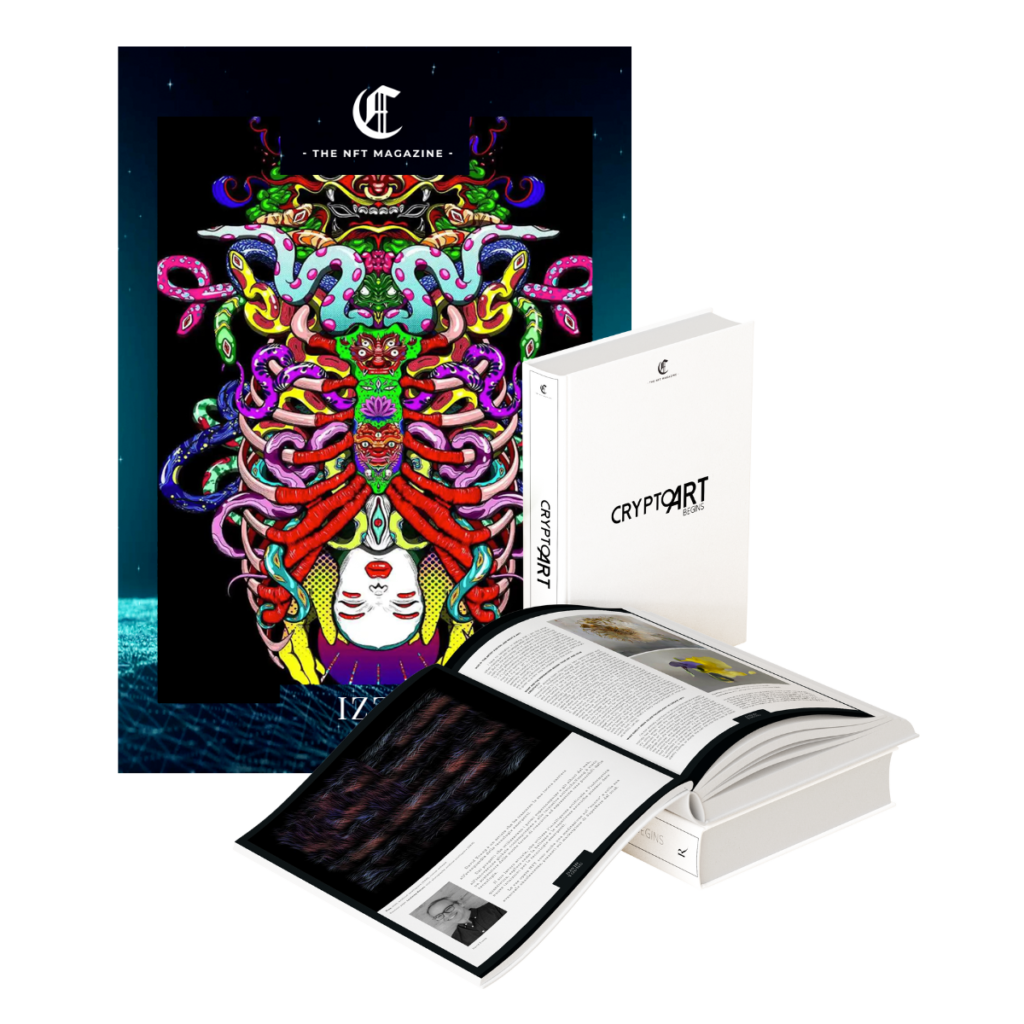 RECEIVE THE BOOK 1 YEAR IN ADVANCE BEFORE PUBLIC BOOKSHOP DISTRIBUTION
RANDOM NFT CREATED BY A TALENTED CRYPTO ARTIST
NO ADDITIONAL SHIPPING COSTS
EVENTS / SHOWS / PRIVATE INITIATIVES WITH THE ARTISTS, PARTNERS, AND CURATORS
ACCESS TO METAVERSE, IRLS EVENTS AND TO THE READERS CLUB RESERVED AREA FOR THE HOLDERS OF THE NFT MAGAZINE
BENEFITS FOR THE NEXT ISSUES OF THE NFT MAGAZINE