The time has come to tell the great Crypto Artists, their history, their artistic research, their digital works of art, the platforms and metaverses where they operate.
The CryptoArt Monograph series was created in collaboration with the most important and visionary curators to narrate and "timestamp" the evolution of Crypto Art to the present day over time.
Each Artist creates an unpublished NFT associated with his/her Monograph to be read and collected, with the possibility to redeem a limited edition physical book to overcome the boundaries of the Web3 publishing at your home as in the metaverse.
A single smart contract for Crypto Artists, Curators and Publishers to build the history and foundations of CryptoArt.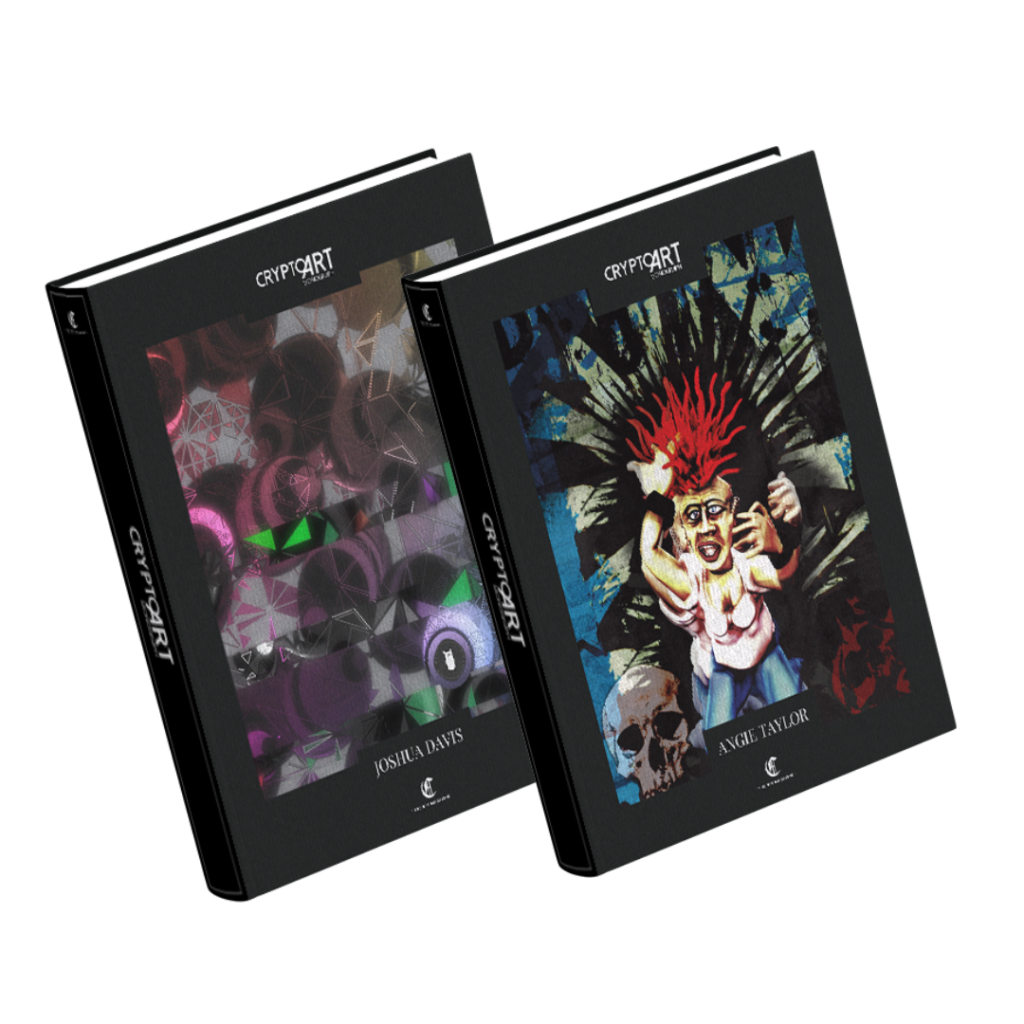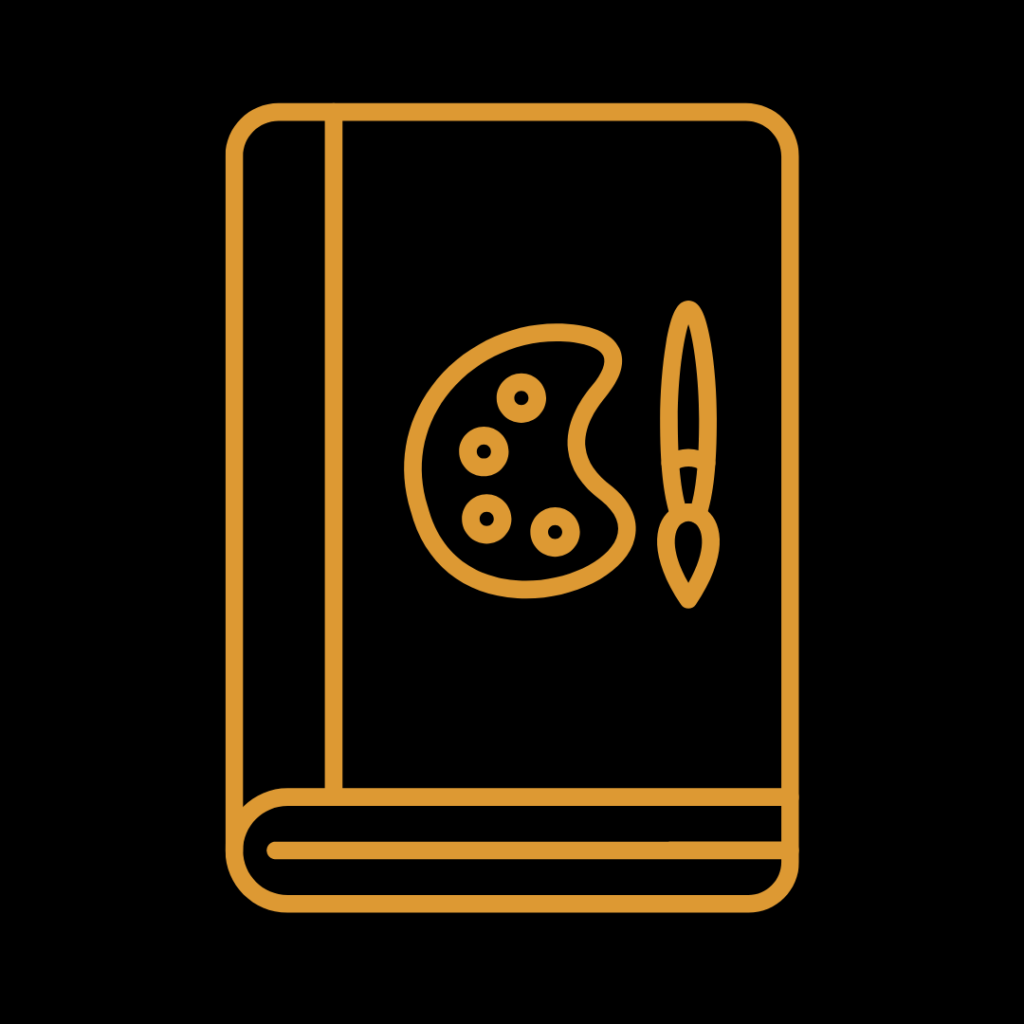 What is an artist monograph
An artist monograph is a collector's book focused on a single artist, which allows, through content, insights, and all the artworks pictures, to get to know everything about the artist and his/her research.
Traditionally, the publication of a monograph has always been a very important moment in the life of an artist, an opportunity to illustrate his/her research and draw a historized profile.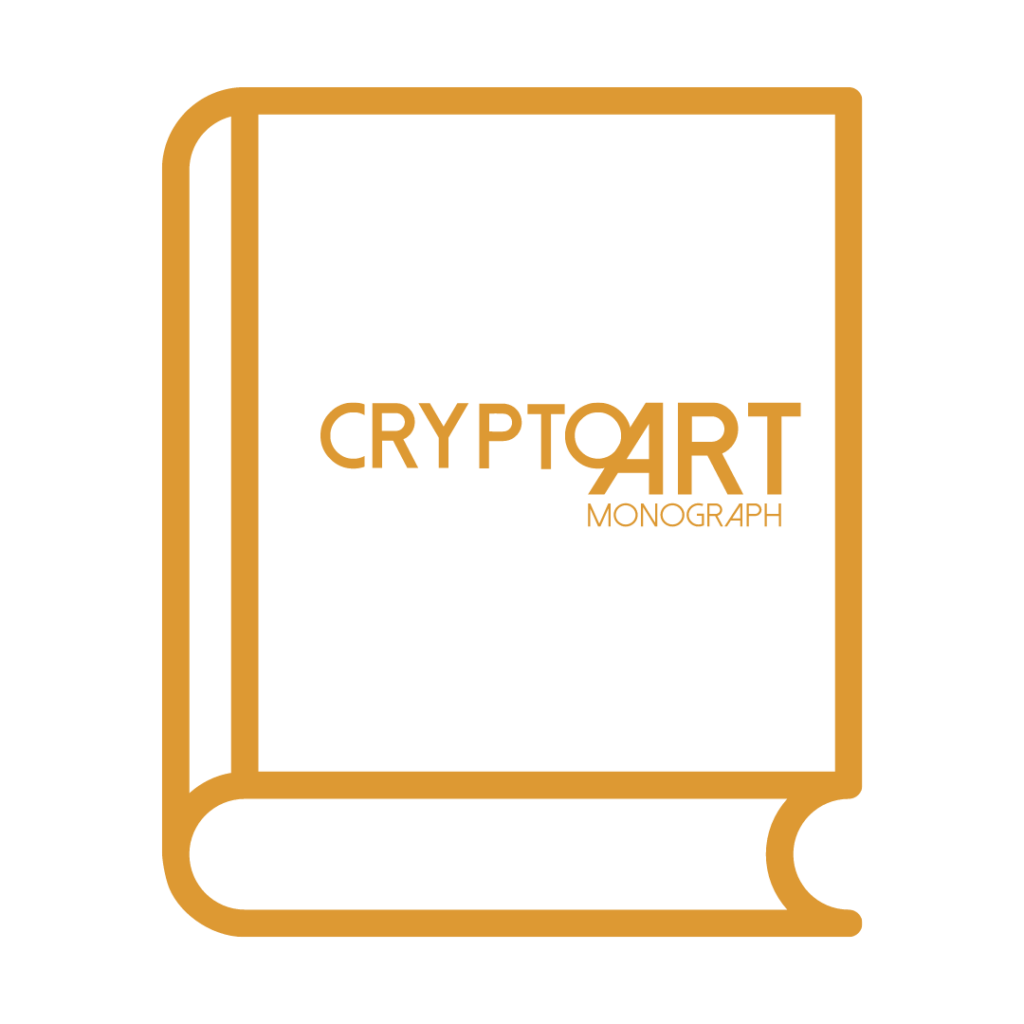 Why Crypto Art Monograph was born
After the great international success of the book "CRYPTO ART BEGINS" born on an idea and project by The NFT Magazine, published by Rizzoli, we have decided to continue the work of research and curatorship on the world of Crypto Art, yet to be discovered.
Thanks to "Crypto Art Monograph" we reveal every month the great protagonists of the digital art scene in the WEB3. A special Bookdrop with an unpublished Cover
Each artist featured in the Crypto Art Monograph creates a totally unpublished artwork, minted for the first time on Nifty Gateway, becoming part of his/her artistic production.
All Crypto Art Monograph covers are collectible and allow access to exclusive content
of The NFT Magazine and special benefits.
The holders of the Crypto Art Monograph NFT are entitled to redeem the physical book within one year.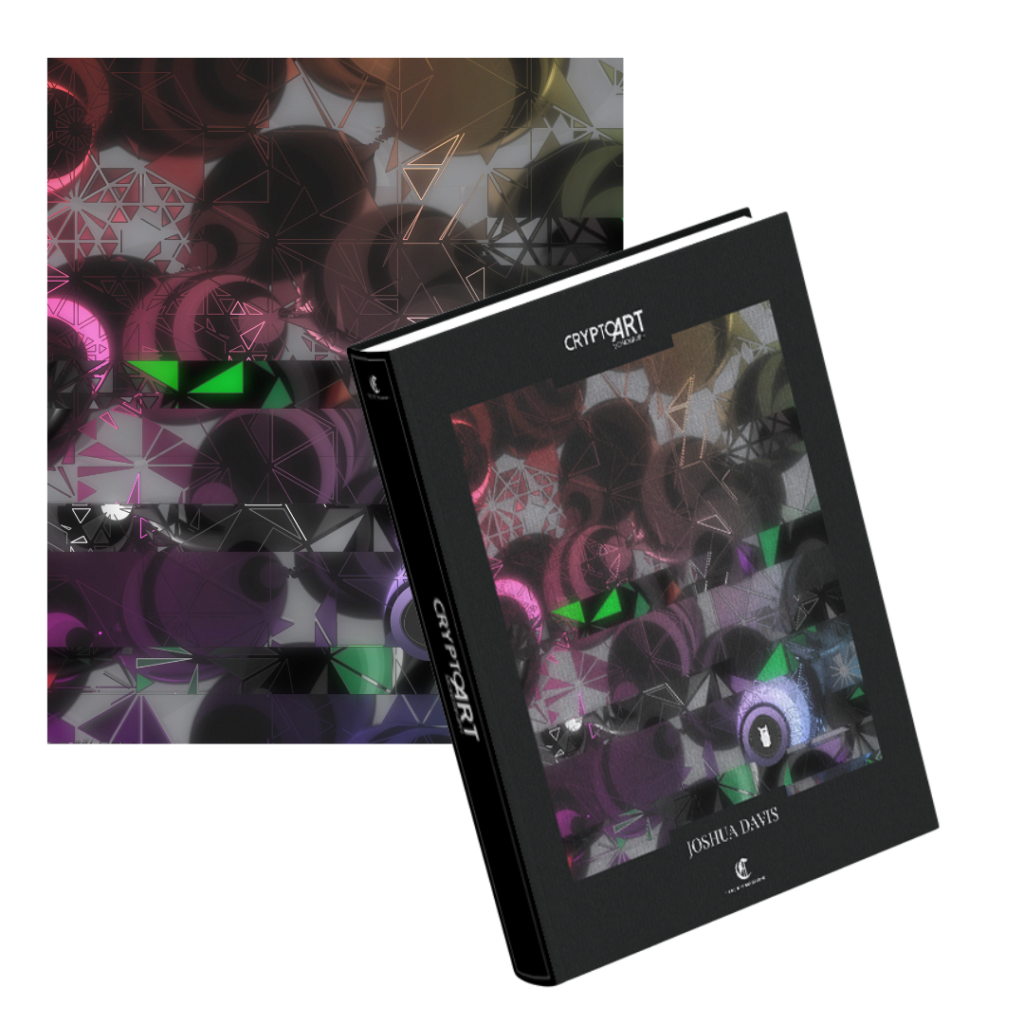 Unpublished Artist NFT

Physical Book with Hardcover 
1 year to redeem the booK
access to the readers club, reserved area for the holders of the nft magazine
access to the readers gallery, to collect new and talented crypto artists
PRICE: 222$
#05 CryptoArt Monograph to be announced
Frequently Asked Questions
Be part of The NFT Magazine Community, subscribe to the newsletter to stay in the loop!