We are proud to present a very special Issue of The NFT Magazine
with a celebrative Cover created by the collective DADA
This time, the Team of The NFT Magazine collaborated with the DADA collective and the Art Curator Eleonora Brizi, with a cover that pays homage to the exhibition held at MEET Digital Culture Center in Milan, from May 10 to June 18, 2023 entitled DADA Perspective.
Eleonora, also the curator of the physical exhibition, has also carried out an exclusive interview with the artistic collective for us.
Moreover, in the Digital Magazine, you will find the analysis of the Future Drops and the best ones from the last month, the Crypto and NFT market report, and the more interesting breaking news.
Read the interviews with the artists that were selected in the JUNE 2K23 READERS GALLERY DROP, AkaFoley, Panoramic.ps and KeyRun.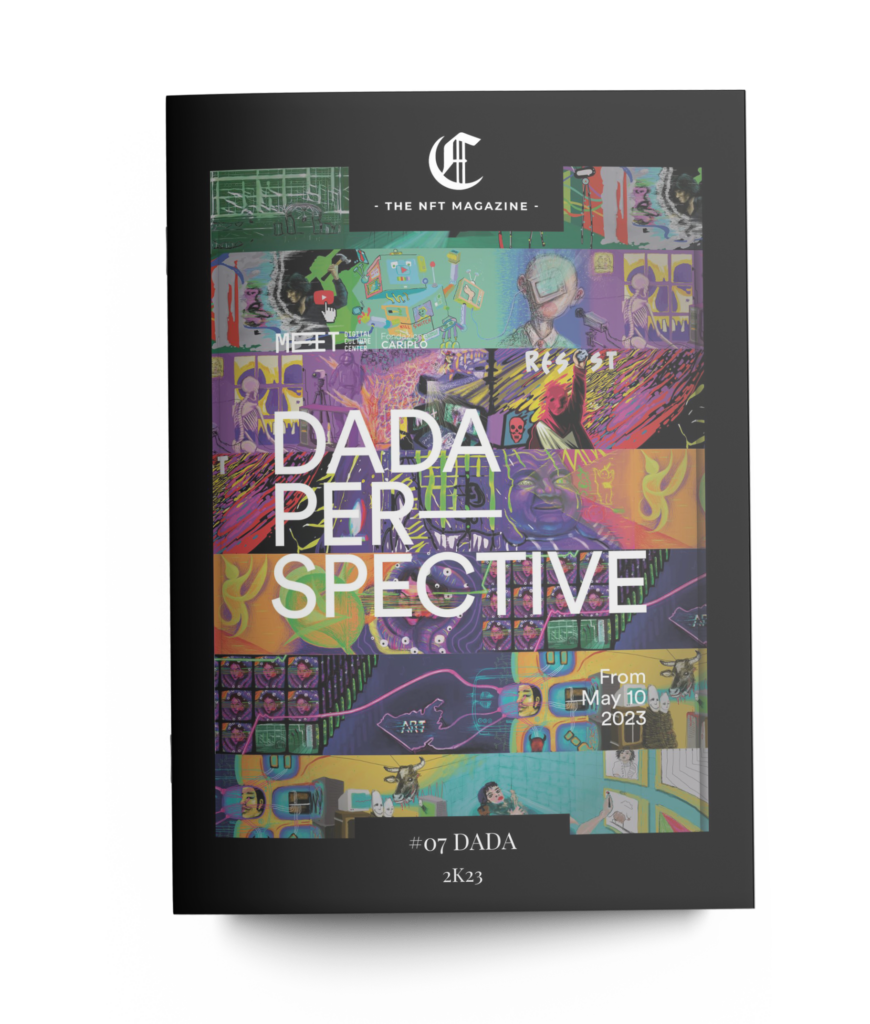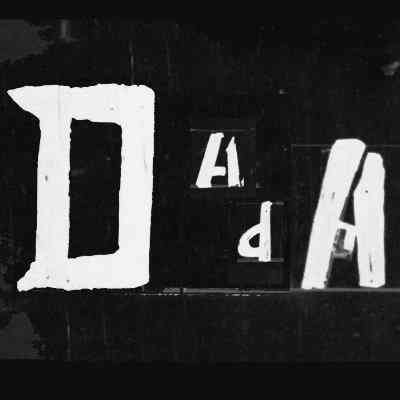 DADA is a digital collaborative art platform and community where artists from all over the world speak to each other through drawings, creating spontaneous "visual conversations".
DADA is among the pioneers of the crypto-art movement, of its technological innovation – it was the first to encode royalties for artists onto NFT smart contracts – and of the use of the blockchain to create value for the arts.
DADA's synergistic approach to art has led it to propose a new alternative socio-economic model for the arts based on intrinsic values through the creation of its Invisible Economy.
Join the exclusive "Readers Club"
By collecting the NFT COVERS, the holders are entitled to join the exclusive "Readers Club" reserved area, to read the Magazine, design and choose the content of the next Issues as well as more benefits.
Moreover, the Readers Club Members can support and collect new and talented Crypto Artists with the Readers Gallery.
After showcasing and celebrating the best artists in the world with The NFT Magazine, Crypto Art Begins and Monographs, the time has come to support the new and talented Crypto Artists.
The Readers Gallery was born to promote new visionary artists
who believe in Crypto Art, Web3 and in a decentralized future.
Every month we select 3 Crypto Artists through a public Call, who, with their unpublished NFTs, will be featured on Nifty Gateway with the exclusive Monthly Readers Drop reserved for the Readers Club Members (The NFT Magazine holders)at a symbolic price starting from $1 up to $50.