The Limited Edition NFT Drop
NOW YOU CAN REDEEM the LIMITED EDITION phygital book WITH artists' COVER
OR COLLECT IT ON NIFTY GATEWAY ON SECONDARY MARKET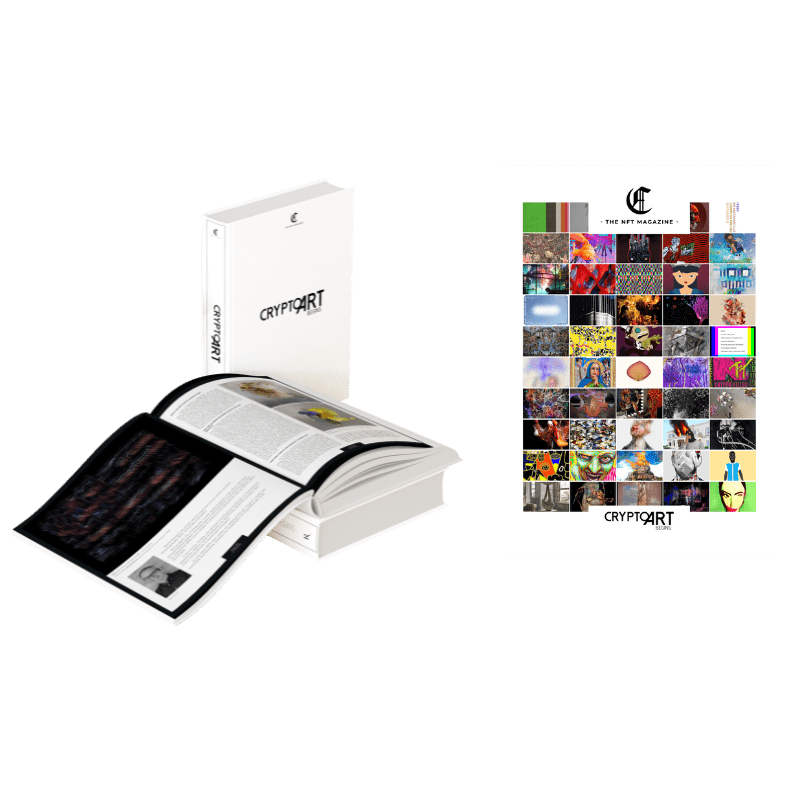 Bookstore Open Edition NFT Drop
get the PHYSICAL bookstore standard edition in preview
receive a random nft created by a talented artist
26TH SEPTEMBER 2022 FOR 3 MONThS
Angie Taylor – Anne Spalter – Bard Ionson – Brendan Dawes – DADA.art – Dangiuz – David Young – Dot Pigeon – Espen Kluge – Fabio Giampietro – Federico Clapis – George Boya – Giant Swan – Giovanni Motta – Gisel Florez – Gordon Berger – Gus Grillasca – Hackatao – Helena Sarin – Ilan Katin – Jesse Draxler – Jivinci – Kevin Abosch – Lapin Mignon – Lawrence Lee – LuluXXX – Martin L. Ostachowski – Mattia Cuttini – Mbsjq – Moxarra – Nanu Berks – Norrie Harman – Operator – Osinachi – Pascal Boyart – Pindar Van Arman – Rare Pepe – Refik Anadol – Reinhard Schmid – Rhea Myers – Robness – Sarah Meyohas – Skeenee – Skygolpe – Sofia Crespo – Sparrow – Stellabelle – the VERSEverse – Travis Leroy Southworth – Trevor Jones
"CRYPTO ART – Begins" tells of the exciting beginning and evolution of Crypto Art through the history and works of 50 among the best artists in the world.

For the first time, a prestigious publishing project enters the world of WEB3, with ONE OF THE BIGGEST DROP EVER on NIFTY GATEWAY, featuring 50 among the best Crypto Artists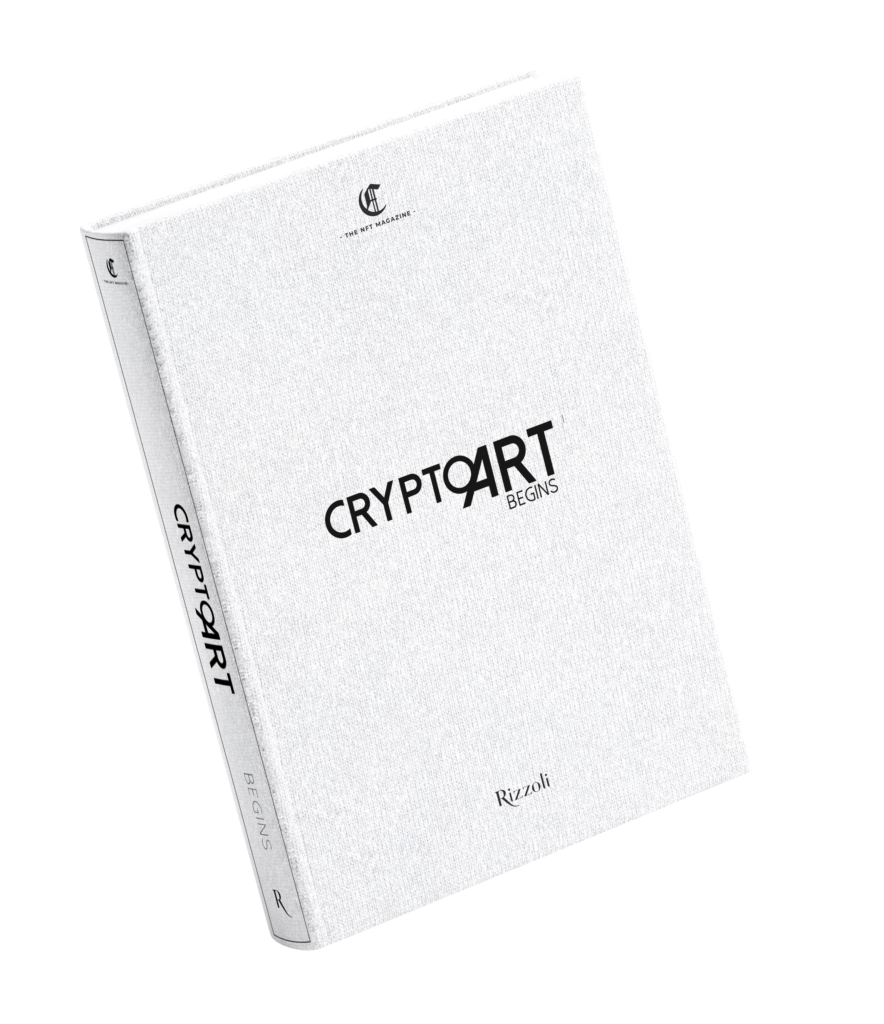 Subscribe to our discord and newsletter for more updates
Discover all the 11 Issues
of The NFT Magazine
The first NFT Magazine to be read and collected on Ethereum!
Collect the NFT Covers created by the major international Crypto Artists to read the NFT Magazine.
Discover the biggest players in the Crypto world, market trends, rankings, and expert advice.
Every month is dedicated to Digital Art, Collectibles, Cryptocurrencies, Fintech, and Blockchain.
Join the "Readers Club", participate in the creation of the magazine itself and become a protagonist of the next issue.