CURATED BY FANNY LAKOUBAY
Artist, sculptor and animator, Angie Taylor is the first Crypto Artist featured on CryptoArt Monograph.
This very first monograph, carefully curated by Crypto Art Curator Fanny Lakoubay, is a window into Angie Taylor's Creative World, where her work juxtaposes a DIY, Punk ethic, and fresh immediacy of Naive Art, with the complexity of 3D digital technology. Angie Taylor's work champions the misfits in society.
Her experimental and exploratory approach is applied forcefully in digital practice, within which she finds her Nirvana of creativity into the world of Crypto Art.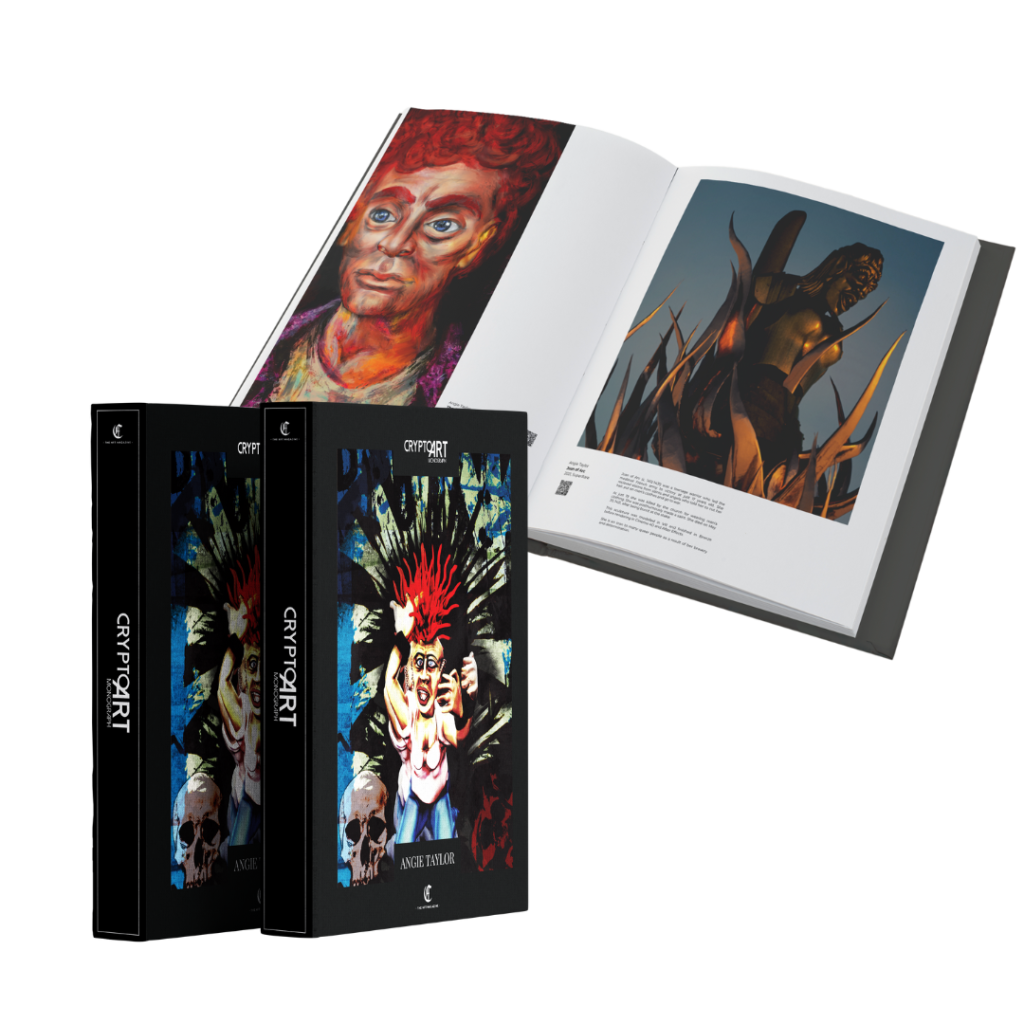 Artist, sculptor & animator, Angie Taylor originally studied sculpture in early 80s. She became an animator, illustrator & Adobe demo artist in the 90's, before ditching it all to follow her art. She creates immersive VR and AR projects, digital sculpture, illustration & animation.
Her current creative process begins in VR where she models 3D characters and scenes. These are hand-painted and textured on iPad before being rendered in desktop 3D software.
Her work explores themes of identity, isolation and otherness – often championing life's misfits and highlighting the struggles faced by them. Her highly-distinctive style is hard to pin down but has been described by some as Punk-Expressionism – a unique mix of punk art, naive art, pop art and expressionistic aesthetics and themes. She also explores her own challenges with neurodiversity.
Angie has been a punk since 1976 & digital artist since 1987.
Ever since I was born,
I've been afraid of dying.
Anxiety hinders me . . .
prevents me from living life "to the full"
(whatever that means)
It's not that I fear death.
I look forward to the peace.
In times of terror,
I think to myself,
ah well . . .
there's always death to look forward to!
An end to the constant worry?
Not knowing how it will happen,
That's what troubles me.
But the kind face of fear drives me to my art.
That's where I find peace.
I am no longer afraid.
Fanny Lakoubay is a Buenos Aires-based digital art advisor and curator with 14 years of experience in art, technology and finance.
With her team at LAL ART Advisory, she supports institutional, corporate, and private clients, who want to enter or better navigate the NFT space.
She is also involved in many NFT community projects, such as The Blockchain Art Directory (BAD 2.0), We Are Museums, GreenNFT and more. Prior to this, She tooks part in some of the pioneering NFT projects (MoCDA, New Art Academy, CADAF, Editional App, Snark.art) and worked with larger organizations (RadicalxChange Foundation, Christie's Auction House, Artnet, Societe Generale Bank).
She holds an MBA from HEC Paris business school and a BA in Art History.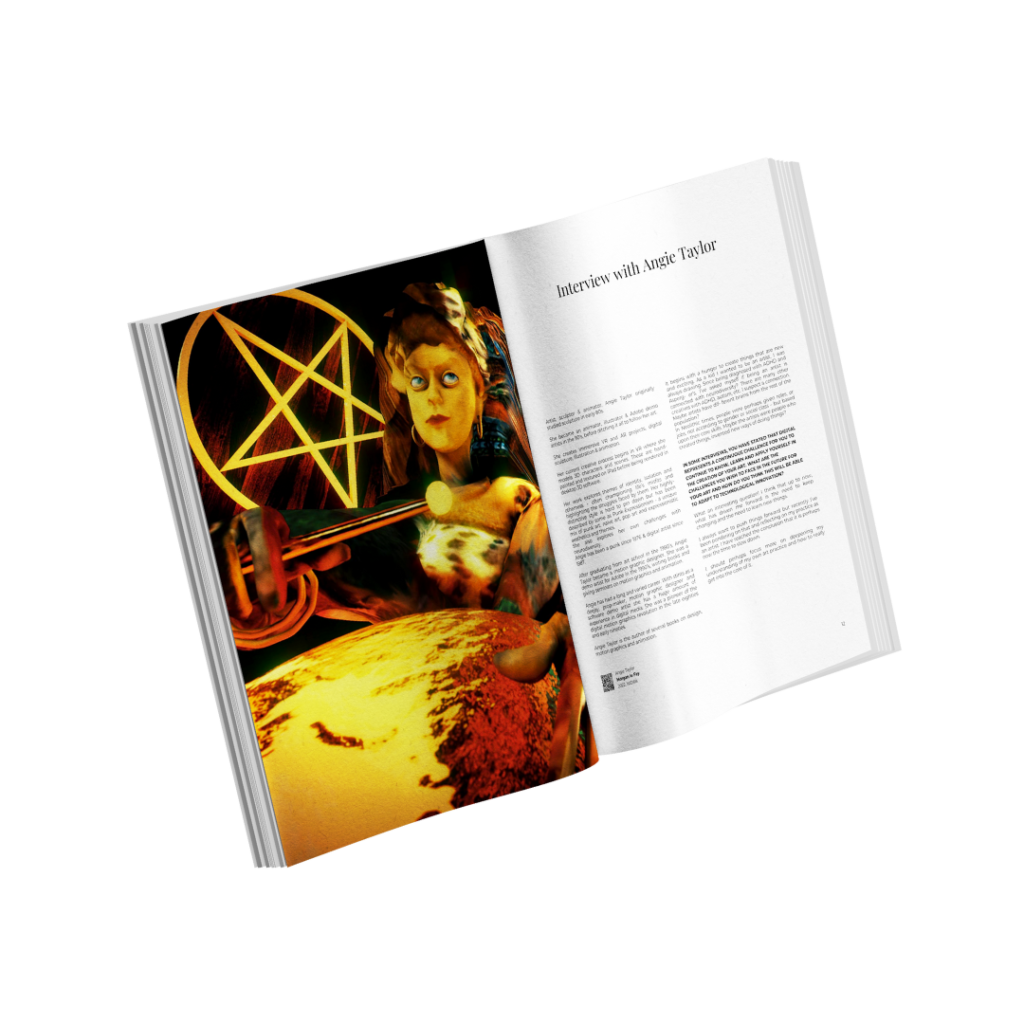 Inside this incredible book, you're going to find:
Editorial by Andrea Concas – Publisher of The NFT Magazine
Full Biography on the cover artist Angie Taylor
Interview with Angie Taylor by Alessia Cuccu – Editor in Chief of The NFT Magazine
Curatorial Text on Angie Taylor and her research by Fanny Lakoubay, Guest Crypto Art Curator
Image catalog of the artist's artwork created on all platforms, for the first time enclosed in a single collectible publication, with a qr code to view them right away from your smartPhone A special Bookdrop with an unpublished Cover
crypto art monograph nft features & benefit
Each artist featured in the Crypto Art Monograph creates a totally unpublished artwork, minted for the first time on Nifty Gateway, becoming part of his/her artistic production.
All Crypto Art Monograph covers are collectible and allow access to exclusive content
of The NFT Magazine and special benefits.
The holders of the Crypto Art Monograph NFT are entitled to redeem the physical book within one year.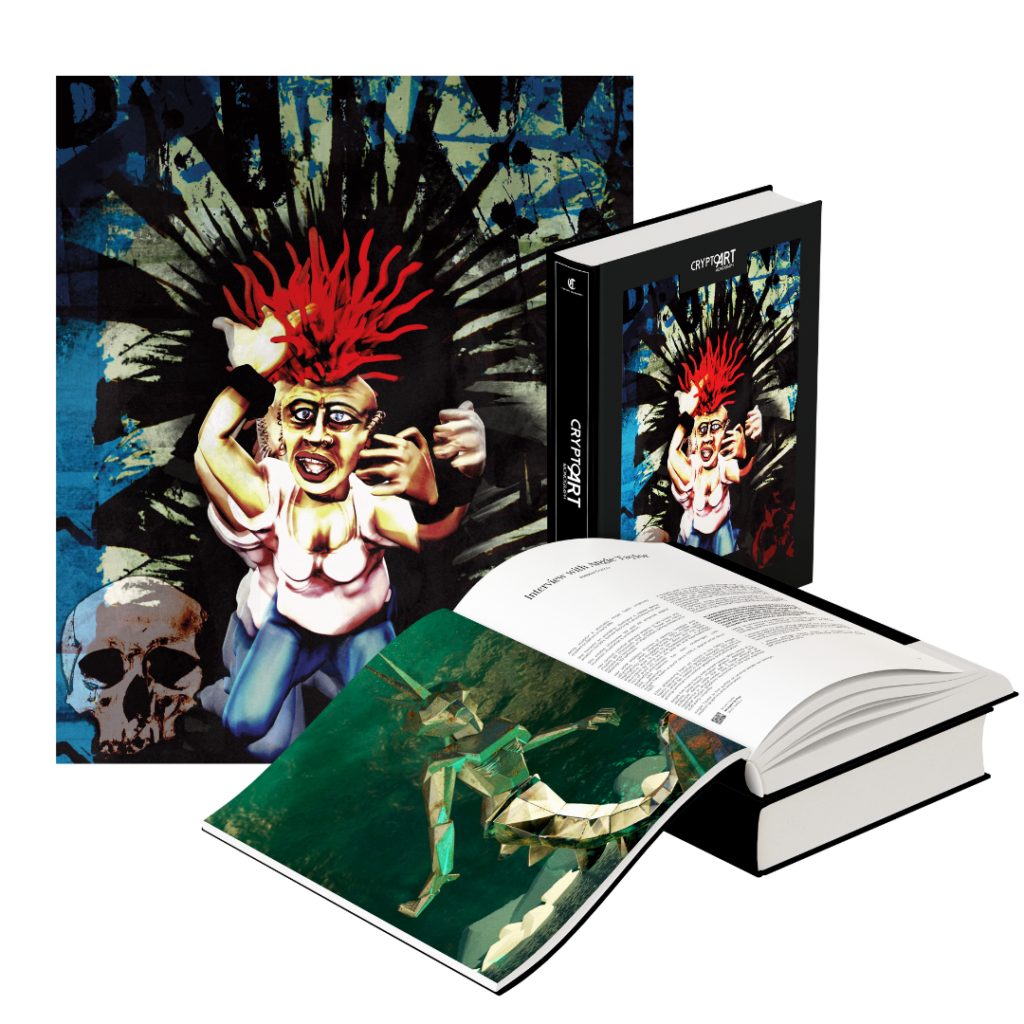 The BookDrop is now soldout, collect on secondary market
Unpublished Artist NFT

Physical Book with Hardcover 
1 year to redeem the booK
access to the readers club, reserved area for the holders of the nft magazine
access to the readers gallery, to collect new and talented crypto artists
PRICE: 222$

The shipping of the physical books, starts on February 2023
BEFORE BUYING ON THE SECONDARY MARKET,
PLEASE CHECK HERE IF THE PHYSICAL BOOK ASSOCIATED TO THAT SPECIFIC NFT HAS ALREADY BEEN REDEEMED
NFT ALREADY REDEEMED: #14 - #17 -#18 - #20 - #28
The time has come to tell the great Crypto Artists, their history, their artistic research, their digital works of art, and the platforms and metaverses where they operate.
The CryptoArt Monograph series by The NFT Magazine was created in collaboration with the most important and visionary curators to narrate and "timestamp" the evolution of Crypto Art to the present day over time.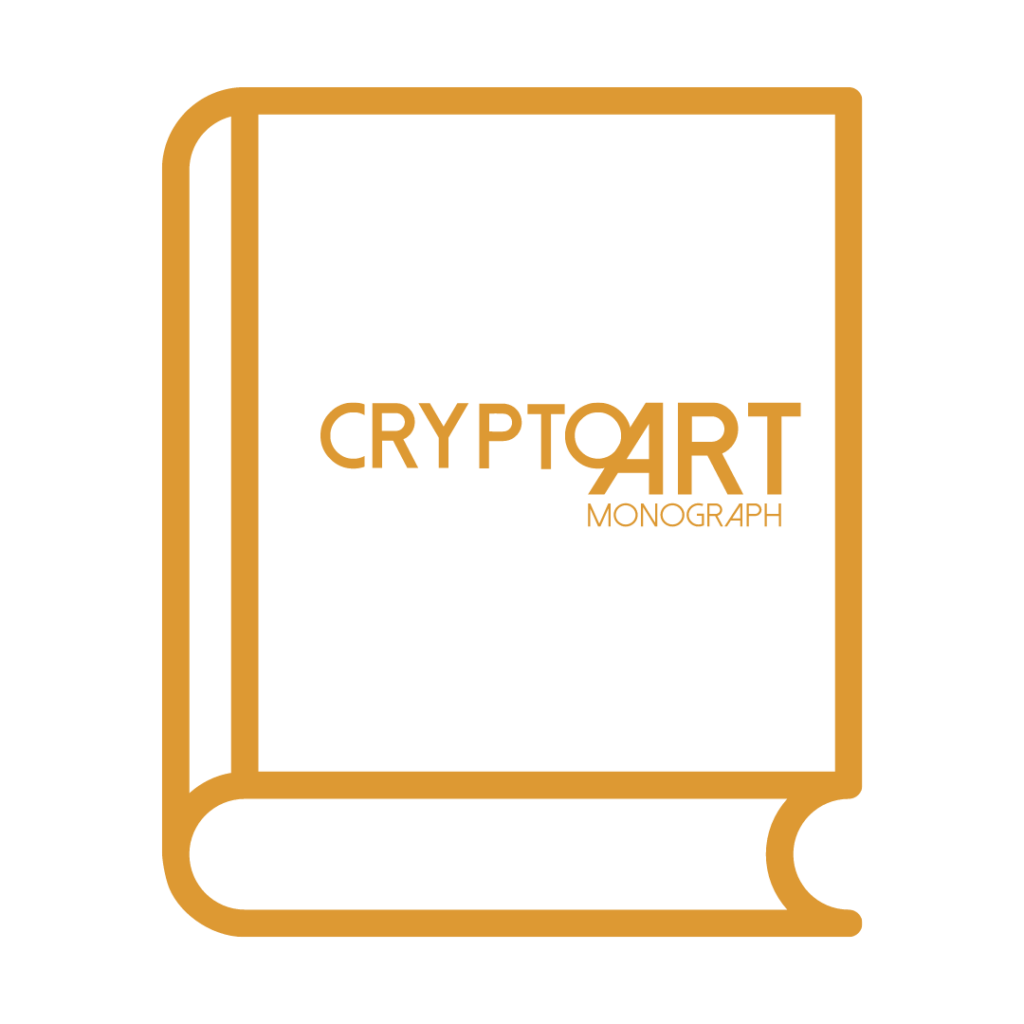 Why Crypto Art Monograph was born
After the great international success of the book "CRYPTO ART BEGINS" born on an idea and project by The NFT Magazine, published by Rizzoli, we have decided to continue the work of research and curatorship on the world of Crypto Art, yet to be discovered.
Thanks to "Crypto Art Monograph" we reveal every month the great protagonists of the digital art scene in the WEB3.
Frequently Asked Questions
Be part of The NFT Magazine Community, subscribe to the newsletter to stay in the loop!